Jupiter Bronze Crystal Enamelled Leafy Hair Vine
£165.00
Description
Jupiter is a stunning design and is very versatile. Solitaire cut stones are set in an interwoven vine pattern with enamelled bronze leaves in a special flexible metal to allow for comfort. This stunning piece can be worn high on the head as a tiara, over the forehead for a more bohemian look or as a fabulous headpiece at the back either above or below an up-do. This is ideal for brides wanting a bohemian and delicate headpiece. Plated in 14ct Gold and measuring 5.5cm at the widest point. Set with genuine Austrian Crystals cut with facets to look like real diamonds and featuring Bronze hand enamelled elements. Each item comes beautifully packaged in our luxury designer boxes to keep it looking it's best.
Used to create this design...
14k Gold Plating
The earliest crowns and jewellery in history were made with gold.  We continue this tradition using real 14k gold plating on many of our tiaras, accessories and jewllery designs.  We use a special belnd of real gold with a tiny percentage of silver to create our signature " Champagne Gold" tone which stops it lookinng too brassy (orange toned). 
Bronze Enamel Work
We use the ancient art of enamelling in many of our accessories, especially those featuring flowers and leaves for added depth and artistry.  Opaque, bronze enamel fondant is hand painted onto each gold element to create a matt or satin effect instead of a high shine metal finish.  This helps to create a more delicate final appearance.  All enamelling is done by hand using traditional methods.
Austrian Cut Crystals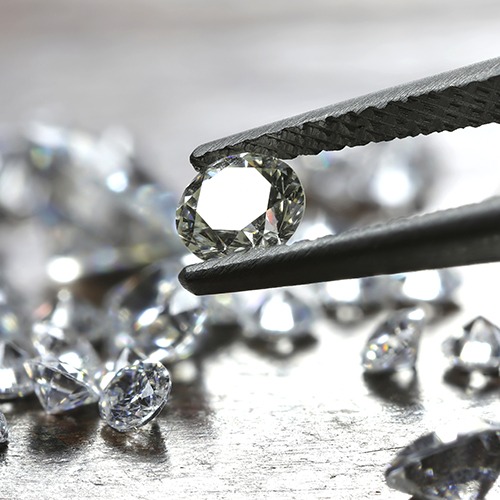 Austria leads the world in the production of precision-cut crystals.  They are made using a mixture of quartz sand and natural minerals and are cut with sophisticated machinery to ensure the highest shine and sparkle. These are cut with facets to sparkle like a real diamond. Traditonally crystals have been cut to imitate diamonds since the 18th century and the productions methods today are highly skilled for a flawless final finish.